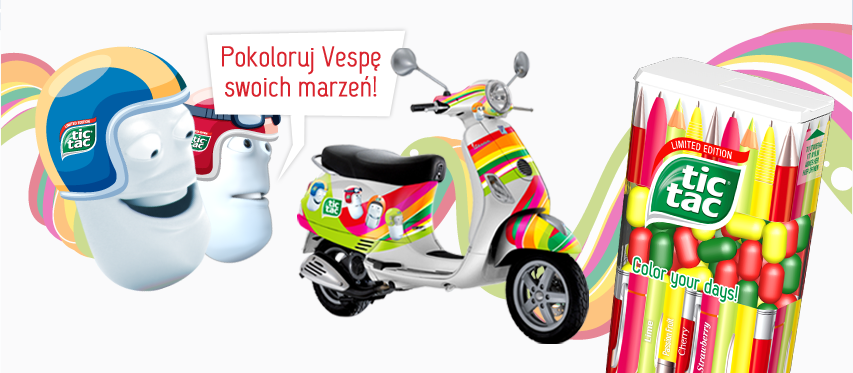 One of theagencies contacted me with a project for Tic Tac. They wanted to host a contestfor their Facebook fans called Color Your Days.
Everyone had a chance to paint their own version of Vespa scooter. All in flashon Tic Tac's Facebook page. Two best designs won an actual real Vespa withtheir own graphics.
Technically I was responsible for preparing the 3d model for flash and exporting it correctly to flash artist who integrated it with the interface.
Fun project and the contest was a huge success.
Agency:
Evangelists
Client:
Tic Tac
3d:
JFK Studio